Tag: Victims Witness Services Coconino County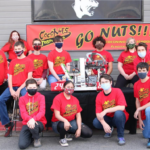 At a remote award ceremony on May 8, 2021, the Coconino High School "CocoNuts" Robotics Team received several awards for their robot design and continuing positive impact on the community. The CocoNuts were honored with the Autonomous Award, Dean's List Finalist Award, and Southwestern Region Chairman's Award. The CocoNuts will have a remote interview in June to compete for the Championship Chairman's Award, the highest honor a team can receive in FIRST.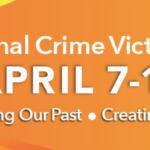 In the middle of crime and crisis is a hard time to figure out the criminal justice system and how to navigate it; let alone the emotional impact or figuring out any restructuring of your life that may need to take place depending on the type of crime your are experiencing. Since we don't know when our lives will be impacted by the unexpected I encourage you all to take a moment to familiarize yourself with the rights of victims as well as knowing who you can call for assistance to help guide you in the process.