Tag: United Way of Northern Arizona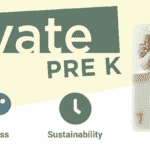 We hope that you'll join us this Saturday for our celebration of Elevate PreK's successful first year. In case you haven't had a chance to register. please do so here.
Our keynote speaker will be early childhood education advocate Rhian Evans Allvin, the driving force behind the establishment of First Things First.
Educators, business community leaders and experts will also speak to why increasing access to high-quality, year-round preschool education helps not only our children, but our workplaces and communities as well.
Most importantly, we want to invite you to become part of this movement.
We hope we will see you this Saturday to talk about the next steps in expanding this program and providing a top-notch preschool experience for all Flagstaff children.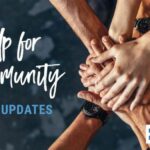 It's National Volunteer Week and we didn't want to let this moment pass without giving a huge "Thank You" to the volunteers who Step Up for Our Community to help further our work in northern Arizona.
This volunteerism takes many forms. United Way of Northern Arizona, like many nonprofits, is led by a volunteer Board of Directors. We would like to thank our Chairman Mike Kelly and the entire board for their thought leadership that makes our work possible.
Then there are the 37 members of our Community Investment Teams, who are at the heart of UWNA's grant process and are currently reviewing reports from 42 programs that we are funding. These teams are an essential part of our procedures that ensure that your donations are investing in proven programs that are changing lives in Coconino, Navajo and Apache counties.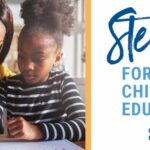 Emphasizing how local programs supported by United Way of Northern Arizona dovetail with their work as educators, the team at Flagstaff Unified School District doubled the number of participants and donations to this year's workplace campaign.
Almost 60 school district employees raised $10,572 in the most recent workplace drive for UWNA, compared to $5,259 the prior year and well in excess of the stated goal of $6,600.
The two-week campaign was largely accomplished through emails and posters urging FUSD employees to "Step Up for Our Community," said Kurt F. Steele, Executive Assistant to Superintendent Mike Penca.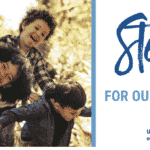 At the heart of the United Way of Northern Arizona's grant process is the Community Investment (CI) Fund, a volunteer-driven process that invests your donations into the proven programs, partnerships and initiatives that are changing lives in Coconino, Navajo and Apache counties every day.
There are currently 37 community volunteers participating in one of seven Community Investment Teams spread throughout northern Arizona.
This year, their review process is a little different.
Typically, UWNA disburses one-year grants to our partners, but in 2021, we chose to make two-year commitments to each of the the 42 programs supported through your donations, with an initial grant given last year and a "renewal" grant awarded this year.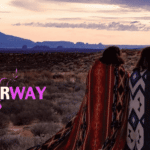 Over the years, Page Regional Domestic Violence Services (PRDVS) has evolved in its approach to breaking the cycle of physical and psychological trauma that often is a daily fact of life for American Indian women. The National Intimate Partner and Sexual Violence Survey reports that almost 46% of American Indian women are physically abused by an intimate partner during their lifetime, rates significantly higher than for other ethnic groups.
When it opened in 1997, PRDVS was a five-bed shelter in a single-wide mobile home trailer donated by the City of Page. Now, operating under the name Another Way, it has 32 beds in four double-wide mobile homes that have been converted into duplexes.
Recently, the United Way of Northern Arizona, as part of the Social Safety-Net Services Coalition in Coconino County, provided funding that enabled Another Way to establish kitchenettes in each of the homes.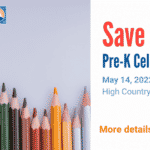 When Elevate PreK launched its year-round early childhood education program at Kinsey Elementary School last August, expectations were high. 
The three-year pilot program was designed not only to fill the gaps in accessing high-quality preschool education in Flagstaff for lower- and middle-income families; it was a chance to showcase best practices and spur more professional development for all early childhood learning professionals.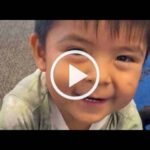 There is so much your donation supports when you Step Up and donate to United Way of Northern Arizona.
Like QCKids, the program featured in the video above. Families who have children with disabilities often have difficulty finding care that will prepare their children for kindergarten. The problem is compounded for low-income families, many of whom have difficulty finding affordable, quality child care at all.
QCKids provides a program for children from infancy to 6 years with a focus on identifying and addressing cognitive, physical, social, intellectual and emotional disabilities in order to support learning at a young age to help them better prepare for their future.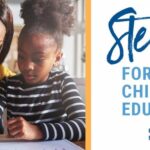 When we look at the outcomes, the past year was a powerful reminder of all that we can do when we work together.
Because you Stepped Up for Our Community either as a donor, an advocate or a volunteer, we collectively did more than ever before to advance:
Early childhood education
Positive youth development
Basic services that strengthened our social safety net.
But that leaves us with a very important question:
How can we make 2022 even better?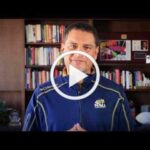 There's no doubt that Northern Arizona University plays a huge role in our community. In addition to being Flagstaff's largest employer, it is the home of thousands of students who live, work and study here.
NAU is also a major player in local philanthropic efforts, including its annual workplace campaign to support United Way of Northern Arizona.
This year, NAU President José Luis Cruz Rivera successfully challenged the university's community to boost its contributions to UWNA, increasing their campaign goal from $25,000 to $35,000.
"NAU stepped up for community and for that I'm grateful," he said.