Tag: United Way of Northern Arizona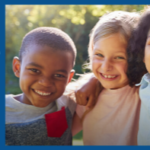 As we announced last month, United Way of Northern Arizona is focusing our Flagstaff efforts so we can Step Up and invest in the Power and Potential of Successful, Resilient Youth . This shift is a re-commitment to those programs and partnerships that assist children from birth through age 18.
Programs like the mentoring provided at Big Brothers Big Sisters in Flagstaff, which is changing the lives of teens who have had brushes with the law, like Brian.