Tag: United Way of Northern Arizona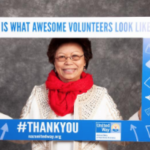 It's no secret that one of the reasons the United Way of Northern Arizona has such great impact is our volunteers. They give the most precious resource there is – time – when there's a crisis, an event, or a program that needs some help.
Simply put, we wouldn't be able to 'Step Up for Our Youth' and our community without them.
We are proud to announce that we now have VolunteerHub, a digital tool for registering volunteers and notifying them when events, opportunities, or emergencies occur, such as: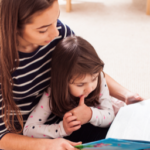 COVID-19 has caused changes and adjustments to all aspects of our lives, and the KinderCamp™ program, one of United Way of Northern Arizona's signature initiatives to Step Up for Our Youth, is no exception.
Over the past 15 years, this month-long summer session has prepared more than 4,000 incoming kindergarten students academically, socially and emotionally so they are ready to embark on the lifelong adventure of learning. Children are referred to the program if it is felt it would prepare them for the classroom setting and the classes are provided at no cost to the families.
This year, of course, a classroom experience is not feasible, but UWNA and its partners are making it possible for parents and caregivers to bring the program into their homes.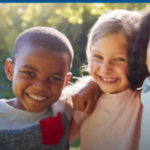 A recent report from Save the Children further proves how location can profoundly affect a child's prospects in this country, and why it is vital that we continue to Step Up for Our Youth in northern Arizona.
The report, called "The Land of Inopportunity," is a part of the nonprofit's annual evaluation of how children are faring around the globe. This year, however, Save the Children added a powerful tool that allows regions to see how they measure up – an online interactive map ranking U.S. counties by how well they prioritized and protect children.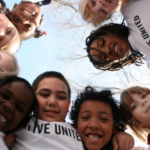 At the United Way of Northern Arizona, we Step Up for Our Youth because we believe in the power and potential they have. Recent events, however, have shown how far we need to go to create a world in which everyone is treated with dignity and respect, enjoys a level playing field, and receives equal justice under the law.
A mix of racism, prejudice and privilege threatens future generations unless it is dealt with now. In this, as in so many things, children will learn from what we choose to do – or the actions we fail to take. To Live United , we need to act on the values we hold dear by helping our youth understand what racism is and how to combat it. In this way, we ensure a better and more equal future for our community and our children.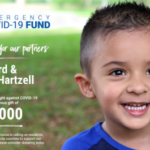 Throughout this crisis, we have celebrated essential workers – those brave souls who have faced the threat of coronavirus on an almost daily basis so that everyone else could safely stay at home practicing social distancing to stem the pandemic.
But what happens to essential workers with small children? Who is there to take care of their sons or daughters while they were busy taking care of the rest of us.
Due to COVID-19, more than 80 percent of licensed child care centers in Flagstaff were forced to close. Those that remained open had to operate far below capacity, collecting less revenue while simultaneously facing greater operational expenses.
That is why the United Way of Northern Arizona recently provided grants through its COVID-19 Fund to both the Flagstaff Family YMCA and the Association for Supportive Child Care (ASCC).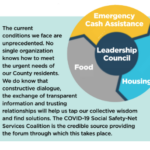 Coconino County has suffered greatly from the coronavirus pandemic. Our residents only make up about 2% of the state, but we have 6% of the COVID-19 cases and 10% of the fatalities attributed to the disease – the highest death rate in Arizona.
Add to that the economic impact of the disease. According to the Bureau of Labor Statistics, the four industries that have been hardest hit in terms of unemployment during this time are hospitality, retail, education/health care services, and government. Those also are the sectors that make up the bulk of our jobs in northern Arizona.
The demands on our nonprofits are unprecedented. Which is why United Way of Northern Arizona established the COVID-19 Fund two months ago, and why we are teaming up with Coconino County to lead the COVID-19 Social Safety-Net Services Coalition.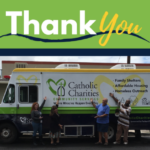 In case you missed it, Catholic Charities, the nonprofit recently named Flagstaff's "Organization of the Year," wanted to share a message with those of you who have given to the United Way of Northern Arizona COVID-19 Fund:
"Thank you."
UWNA recently awarded $15,000 to the nonprofit to help it continue its mission of "helping our community's most vulnerable with solutions that permanently improve lives."
Here's a small list of what Catholic Charities provides every day to assist families and children in northern Arizona:
Recruiting and supporting families providing foster care for children. This is a particularly crucial need; in Arizona, it's estimated there is only one licensed foster family for every four children who need care.
Programs that keep families together and prevent child abuse by helping families identify and make changes to promote safety, health and stability in the home. …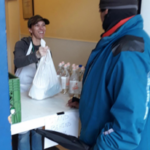 United Way of Northern Arizona has recently awarded a $50,000 grant from its COVID-19 Fund to the Flagstaff Family Food Center (FFFC), a nonprofit meeting the challenges of COVID-19 by adapting how it provides services while dramatically expanding its services to those in need.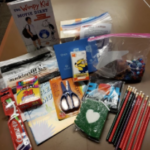 We hope that you are continuing to stay safe and stay positive during these trying times.
To help with the staying positive part, we are very happy to report that grants from the COVID-19 Fund established last week are already going out to recipients.
The first grant, made possible because of your donations, was awarded to the Boys and Girls Club of Flagstaff to help support it's "Club on the Go" bags to keep our kids engaged and active.