Tag: United Way of Northern Arizona Launches COVID-19 Fund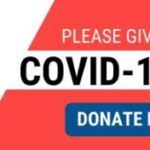 We at the United Way of Northern Arizona (UWNA) hope that this message finds you well during these turbulent times. 
We have launched the UWNA COVID-19 Fund, an emergency campaign to help those organizations providing basic needs to our friends and neighbors as we cope with the fallout from the coronavirus.
Although there currently is a limited amount of confirmed cases in our region, the impact of this virus is already being felt in our communities. Schools have closed. Many businesses have temporarily shut their doors or are operating on a limited basis. Our social safety nets are being tested.
When we face emergencies like this, it is up to us to 'Live United' and support those who need us most.