Tag: Tusayan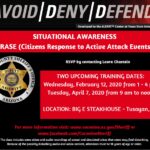 The following is a compilation of upcoming events in the Grand Canyon, Tusayan region. To share your upcoming events, please attend the next Tusayan-Grand Canyon Wellness Group, held from 2:30 to 3:30 p.m. the first Wednesday of the month at the Big E Steakhouse and Saloon, Building 395, Arizona State Route 64, Tusayan, and from 2:30 to 3:30 p.m. the third Wednesday of the month at the Xanterra Purchasing Office, Albright Street, Grand Canyon. Can't attend the meetings in person? Call into conference call number at 605-472-5380, use code 639046. Contact vanessa_ceja-cervantes@nps.gov for more information.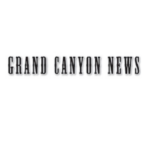 Turn left at the power line. Turn right at the Y at the bottom of the switchbacks. No road signs, no traffic. No school building.
The ranch sits at the top of a canyon at the end of a dirt road. Cattle and occasional pronghorn come in and out of view on the 20-mile drive. The working cattle ranch is located on the western side of the 700,000 acre Babbitt Ranches. The nearest neighbor is 40 minutes away. There is no cell service and no internet; a microwave radio phone is the only way to communicate with those off the ranch.
Scott and Victoria Westlake live and work on the ranch with their four daughters. The girls range in age from 4 months to 13 years old. They have homeschooled the girls for the past nine years.