Tag: Tusayan-Grand Canyon Wellness Group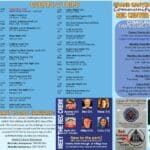 The following is a compilation of upcoming events in the Grand Canyon, Tusayan region. To share your upcoming events, please attend the next Tusayan-Grand Canyon Wellness Group meeting is held from 2:30 to 3:30 p.m. the first Wednesday of the month. Normally, meetings at the Big E Steakhouse and Saloon, Building 395, Arizona State Route 64, Tusayan, and from 2:30 to 3:30 p.m. the third Wednesday of the month at the Xanterra Purchasing Office, Albright Street, Grand Canyon.
Can't attend the meetings in person?
Call into conference call the NEW number at 866-564-9784 , use code 2065751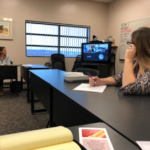 A variety of  health and welfare resource networking meetings are held each month in Coconino County. The meetings are presented in local restaurants, libraries, health care agencies and other locations where health professionals and representatives from a variety of governmental and non-profit organizations share information on upcoming programs and events that benefit the health and welfare of children, youth, parents and seniors throughout the region.
The following is a listing of some of those meetings. Please send any updates to frank@coconinokids.org