Tag: Tucson News Now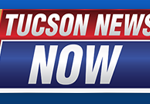 Following an order from the Arizona Supreme Court, the #InvestinEd initiative will not be on voters' ballots come November.
Invest in Ed, also known as Proposition 207, planned to raise the income tax rate on couples making more than $500,000 or individual people making more than $250,000.
Supporters of the initiative said the tax would've created $690 million for school funding annually, while opponents said the tax would hurt the state's economy.
Ultimately, the initiative was removed from the November ballot because there were concerns the wording of the description of Prop 207 would create confusion among voters.
#RedforEd supporters and advocates say even with Invest in Ed off the ballot, they're not done fighting for what they feel is right. In fact, some say that the initiative being taken off the ballot has only fueled their motivation more.