Tag: Tuba City Public Library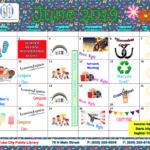 The following is a compilation of upcoming events and programs in the Tuba City / Navajo Nation. To share your upcoming events, please attend the next Tuba City Regional Networking Meeting from *10 a.m. to noon the second Wednesday of the month at the Tuba City Public Library, Community Conference Room, 78 Main St., Tuba City. *Please note time change in March to Dine Standard Time.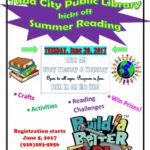 The Tuba City Public Library has kicked off its Summer Reading program, at 10:30 a.m. every Tuesday and Thursday.
The free program, open to all ages, features activities, crafts and reading challenges.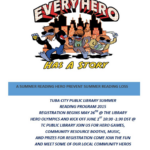 Registration has begun for Tuba City Public Library Summer Reading Program. "Every Hero Has a Story" is the theme of this Summer's reading program. A Summer Reading hero prevents Summer reading loss. The library, at 78 Main St., offers a full range of library services to the residents of Tuba City and outlying areas. Housed in the […]