Tag: Thomas Elementary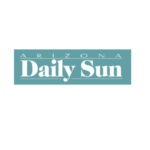 With last week's approval of Propositions 423 and 424, providing a $75 million bond and 15 percent property tax renewal, Flagstaff Unified School District will prioritize its plans before moving forward with the projects authorized by this newfound funding.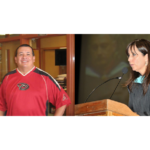 Stacie Zanzucchi (Coconino HS) and Frank Garcia (Thomas Elementary) are finalists in Rodel's search for 2016 Exemplary Principals, the Rodel Foundation of Arizona reported.
The training program is designed to develop the knowledge and skills necessary to help Arizona students succeed beyond high school. …
The 2016 cohort of Rodel Exemplary Principals will be announced on January 10, 2016.

When a student brought in a cereal box with a graphic explaining the cause of seasons, a Northland Preparatory Academy seventh grade teacher knew something was not right, and set out to change it.
"It's a common misconception that seasons are caused when the Earth is closer to the sun, but that isn't true," teacher Susan Brown said. "On the cereal box, it is implying that distance causes seasons."