Tag: The Republic / azcentral.com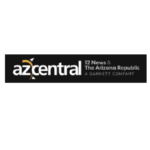 Earlier this year, a piece of state-owned land in north Phoenix sparked an hourlong bidding war. The winner? Arizona school.
The 269-acre parcel in Desert Ridge sold for $79 million, about $25 million more than its appraised value. Since then, the Arizona State Land Department has been on a selling spree.
The agency charged with managing 9.2 million acres across Arizona sold more than $330 million in land during 2018. That's up from $44 million in 2017.