Tag: the literacy center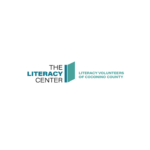 The Literacy Center (TLC) is currently looking for a dynamic, experienced non-profit leader to fill the role of Executive Director. 
As the Executive Director for Literacy Volunteers of Coconino County/The Literacy Center, you will serve as the leader of a small non-profit organization. With the board, you will craft the organization long-term goals and be responsible for taking action to meet these goals. The major areas of responsibility are operations and fiscal management, staff management and supervision, fundraising and donor development, event planning, media and communications, public relations and marketing, board relations, and organizational development.
First applications to be reviewed on Thursday, April 22.