Tag: The Land of Inopportunity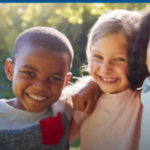 A recent report from Save the Children further proves how location can profoundly affect a child's prospects in this country, and why it is vital that we continue to Step Up for Our Youth in northern Arizona.
The report, called "The Land of Inopportunity," is a part of the nonprofit's annual evaluation of how children are faring around the globe. This year, however, Save the Children added a powerful tool that allows regions to see how they measure up – an online interactive map ranking U.S. counties by how well they prioritized and protect children.