Tag: teaching jobs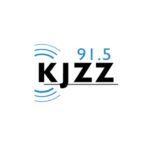 Election Day is just … days away, believe it or not. That's 20 days to choose your preferred candidates for president, the state Legislature and a litany of other offices. Twenty days to choose whether to retain a lot of judges, and 20 days to decide on two citizen initiatives that qualified for this year's ballot. 
The Show is bringing you elevator pitches of sorts from the supporters and the opponents of these proposals, starting with Proposition 208, or the Invest in Education Act.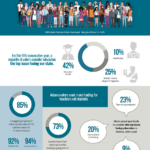 Expect More Arizona commissioned its annual statewide public opinion survey of 600 likely Arizona voters in November 2019. For the fifth year in a row, poll results show that voters believe education is the most important issue facing our state, above immigration, healthcare or the economy. Voters continue to consider teacher pay and a general lack of funding to be our state's most significant education issues.

Few parents are using 529 savings plan for their school-aged children's tuition more than a year after the Trump Administration first allowed the tax-advantaged funds to go to K-12 private education, according to several plan administrators.
About 5.5% of withdrawals for beneficiaries 16 and under were made in 2018, up 4% from 2016, according to Ascensus, which administers 529 plans for 20 states and the District of Columbia.