Tag: teachers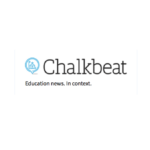 What does summer school look like during a pandemic?
Chicago Public Schools, like districts across the country, is still deciding. If public health offices say it's safe, Chicago may hold summer school in its buildings, perhaps in small groups. If that doesn't happen, it could be held virtually.
The district has decided one thing: students who received an "incomplete" in a class will get first priority, including students who didn't complete online work or printed work packets while school buildings were closed. But that decision has raised questions, too, about what's fair and whether the district will be able to reach students they struggled to help while school was in session.