Tag: teacher salary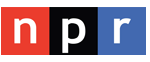 There are more than 4 million public, private and charter school teachers in the United States. The typical teacher is a woman in her early 40s. Over the summer, NPR and Ipsos surveyed a national sample of teachers, and we found that about half had children under 18 at home. Of those, 57% agreed with the statement: "I cannot properly do my job from home while also taking care of my children."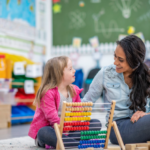 Tomorrow morning, one in five Arizona children will wake up unsure of whether they'll have food to eat in their home. One in ten will face life with a disability. Half will have experienced at least one adverse childhood experience, or trauma.
When kids enter their school building each day, they don't leave these challenges on the doorstep, and it impacts how they learn. Funding hasn't kept pace with the myriad needs today's students face, which leaves schools spending far more on student services than they receive via per pupil funding from the state.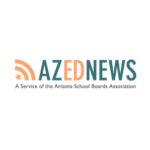 With a ballot measure focused on education funding set to go to Arizona voters on May 17, Arizona teachers in many public schools may see raises in the year ahead, which educators and teacher advocates say would begin to address one of four key areas that their research points to as contributing to Arizona's teacher shortage.
The Arizona Department of Education, a Tucson non-profit and school districts around the state are zeroing in on the other three – mentoring, on-going training and positive working environments – to hold on to effective teachers and entice new ones into the profession.