Tag: teacher pay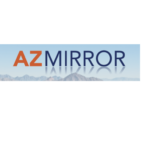 Arizona teachers are paid less than two-thirds of what other workers in the state with college degrees are, the worst pay gap in the nation, according to a new analysis of labor statistics.
According to the analysis of Bureau of Labor Statistics data by SmartestDollar.com, teachers in the United States make 15.7% less than other full-time employees with a bachelor's degree. But in Arizona, teachers make 33.5% less than their college-educated friends and neighbors.
At the other end of the spectrum, teachers in New York and Rhode Island are paid about 6% more than other workers with college degrees.