Tag: teacher misconduct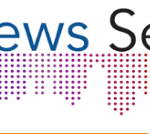 consumer advocacy group says Arizona school districts need to do more to protect students, after the state found unsafe levels of lead in almost half the water taps tested in schools.
The most recent study based on data from the Arizona Department of Environmental Quality cites dangerous levels of lead in drinking water in 48% of more than 13,000 taps tested in schools across the state.
Diane Brown, executive director of the Arizona Public Interest Research Group (PIRG) Education Fund, said the effects of lead on young children are well documented and that kids shouldn't be exposed to it.