Tag: Teacher Appreciation Week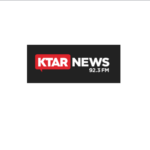 Child care providers can apply now through May 30 for non-competitive relief funding from the Arizona Department of Economic Security.
This follows Arizona Gov. Doug Ducey's announcement Friday of an additional $9 million in aid for child care providers throughout the state.
The Child Care Workforce Retention and Recruitment Grant Program will provide immediate support to child care providers in hiring staff and retaining existing staff, according to the release.