Tag: Summit High School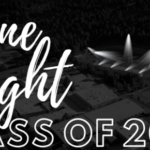 All Flagstaff senior high school students at Coconino High School, Flagstaff High School, and Summit High School will be recognized beginning Monday, April 13, 2020, for the next twenty days by turning on the Cromer Field lights for twenty minutes beginning at 8:20 p.m.  The recognition begins at 20:20 military time each night to honor all Northern Arizona seniors in the 2020 graduating class.
"We want a way to recognize our seniors while still following CDC recommended social distancing practices," shares Coconino High School Principal Stacie Zanzucchi.  "This is a special time for seniors and we hope that this demonstrates our ongoing commitment to ensure they are recognized for all of their hard work and celebrated for the journey that is still ahead."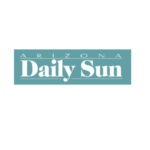 By Kaitlin Olson • Arizona Daily Sun Whether looking up to the stars or down to microorganisms, creating new technologies or improving existing ones, Flagstaff is home to science, technology, engineering and mathematics enthusiasts young and old who were recognized this week at STEM City's seventh annual STEM Awards ("STEMMYs"). About 50 community members gathered at […]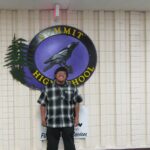 Congratulations to the Class of 2017 graduates of Summit, Flagstaff and Coconino high schools.
Profiles of several graduating high school seniors from each of the schools are available on the FUSD Facebook website.

By Corina Vanek • Arizona Daily Sun As school districts across the state and the nation struggle with teacher shortages, officials from a public district on the Navajo Nation said the problem is serious but nothing new. "We have had this problem for a while now," said William Longreed, the president of the Tuba City Unified School District governing […]

May 30, 2015 • By Michelle McManimon • Arizona Daily Sun It was a week of celebrations in Flagstaff. Hundreds of local students received their diplomas this week during separate graduation ceremonies for Ponderosa High School, Northland Preparatory Academy, Summit High School, Coconino High School and Flagstaff High School. Amid the cheering, hugging and wild applause from […]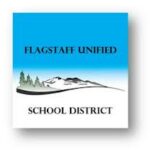 May 2015 • Flagstaff Unified School District A sample of seniors from Coconino, Flagstaff and Summit high schools are profiled in the May-June FUSD Newsletter, which also contains information on FHS welding winning awards, the DeMiguel Odyssey of the Mind team heading to Michigan State; the successful FHS Quiz Bowl teams; the CocoNuts attending the World […]