Tag: Summer meals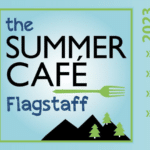 St. Mary's Food Bank has announced the 2023 Flagstaff Summer Meals program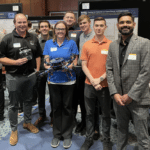 When Cassie Petit, development director at Northern Arizona University's College of Engineering, Informatics and Applied Sciences (CEIAS), reached out to Boeing about being involved in a student capstone project, she wasn't sure how the giant aviation manufacturer would respond.
Fortunately, her Boeing contact was Senior Engineering Manager Amanda Nemec, an NAU mechanical engineering alumna, who now sits on the CEIAS advisory council.
After a discussion with Nemec, other Boeing staff and NAU faculty members, the project took off. Boeing had been developing a surveillance drone airframe, but the prototype weighed four pounds (just slightly less than a pet Chihuahua). The NAU student team was charged with designing and building a lighter, more maneuverable frame. It needed to be 3D printed and study enough to survive a crash from a height of 10 feet.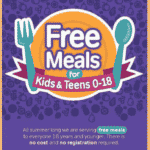 Williams Unified School District #2 will provide free meals to children during the summer. From June 7, 2022 – June 30, 2022, meals will be served at Williams Elementary/Middle School Cafeteria Monday – Thursday from 7:30 am – 8:00 am for Breakfast and 11 am – 12 pm for Lunch. There are no income requirements or registration.
Please see other Summer Meal Programs here: