Tag: student meals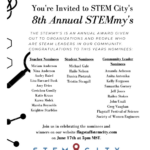 The STEMmy's is an annual award given out to organizations and people who are STEAM leaders in our community. Congratulations to this year's nominees: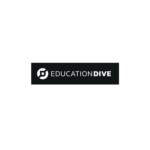 Studying how natural disasters, such as Hurricane Katrina, and economic recessions affected education funding in the past may foretell what's on the horizon for America's schools after coronavirus.
As recently as 2016, states were spending 10% less per student than in 2008. During the 18-month Great Recession, states missed out on tax revenue, which meant less money earmarked for schools. Many states are still dealing with the recession's fallout and have struggled to save money in rainy day funds.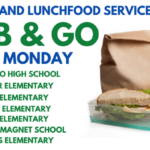 The Flagstaff Unified School District (began a grab and go breakfast and lunch food service on March 23) during the unanticipated school closures due to COVID-19 outbreak. All children receiving a meal need to be physically present at the time the meal is provided.
Also see:
• Arizona Daily Sun — Fredonia-Moccasin USD offering lunches during school closure
• Arizona Daily Sun — Arizona schools closed through April 10, FUSD free meal service starting Monday
• Page Unified School District — Meals during School Closures
• Page Unified School District — PUSD has added LeChee chapter house as a meal pick-up site
• Tuba City Unified School District — 2020 Grab & Go Meal Service
• Williams-Grand Canyon News — Grand Canyon School provides grab and go meals for students
• Williams Unified School District — WUSD will be distributing a breakfast/lunch meal Monday through Thursday starting Monday, March 23rd