Tag: student climate change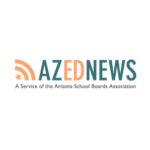 Hackers used to focus their ransomware attacks primarily on taking money from corporations' deep pockets, but they've recently been targeting schools and municipalities.
"Why is that so? Well, you possess an enormous amount of personal data – birthdates, social security numbers, direct deposit, banking information, credit card information – all of that you have about not only your employees, but your students and their parents," said Rob Haws, a partner at Gust Rosenfeld PLC law firm, who specializes in education law and labor and employment.