Tag: Stress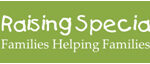 Considering yoga's stress-busting effects, one would think that high-schoolers might benefit from the practice. And now, a study shows that yoga does confer benefits to teens.

What is mindfulness? Mindfulness is a practice, a systematic method aimed a t cultivating clarity, insight, and understanding.  In the context of your health, mindfulness is a way for you to experientially learn to take better care of yourself by exploring and understanding the interplay of mind and body and mobilizing your own inner resources […]

The Alberta Family Wellness Initiative (AFWI) is pleased to announce the launch of our first animated video, which presents the core story of brain development in an accessible and visually engaging format for public audiences.