Tag: STEM Night 2020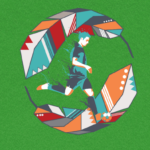 Puente de Hozho Elementary (on Jan. 7) announced it has been awarded a $11,650 grant from the U.S. Soccer Foundation, whose programs serve as the national model for sports-based youth development in underserved communities. This grant is intended to fund professional grade outdoor soccer court that will be available for community use. Puente de Hozho was one of nine organizations to receive grants.
"We are incredibly grateful for the support of the U.S. Soccer Foundation," said Principal Robert Kelty. "This furthers our efforts in providing world class academic and athletic opportunities for our students and community."
As a community tri-lingual school supporting learners in the areas of Navajo, Spanish, and English, Puente de Hozho seeks to create cultural bridges between students and there is no better way for those connections than through the world's most popular sport – soccer.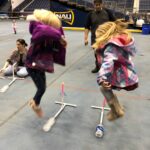 STEM City, a nonprofit that seeks to promote science, technology, engineering and math (STEM) to the Flagstaff community, is seeking partners and sponsors for its Flagstaff Community STEM Night at the NAU Skydome on March 9, from 5 to 7 p.m.
The free event, which had more than 2,000 participants last year, encourages children and their families to experience and think about STEM in new ways.