Tag: Stand for Children Arizona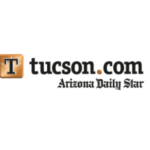 As the Arizona state Legislature begins establishing funding priorities to build a prosperous community, a solution exists that is both research proven and provides high return on investment: funding for early childhood education, health and development.
In Arizona, more than one in four children lives in poverty, our Department of Child Safety is in crisis, and 160,000 children do not have health insurance. It is time for our state to do something different. We urge our lawmakers to invest in strategies that will prevent problems from happening in the first place!