Tag: sponsorship opportunities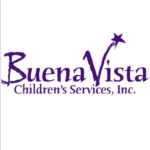 Buena Vista Children's Services, Inc. is a grassroots, community-based, nonprofit organization that designs, develops, and implements model programs for children, parents and educators.

Buena Vista Children's Services Inc. is offering several sponsorship opportunities including recognition at two events: 20th Annual Early Childhood Education Conference on February 28, 2015 Child Abuse Prevention Month on April 25, 2015. For more information on the sponsorship opportunities click HERE.