Tag: Special Education Students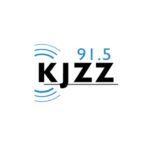 In special circumstances, Arizona public school districts pay for special education students to attend private schools.
The number of kids in these placements has almost doubled in the last four years at the Arizona's largest school district.
Statewide there's been a steady increase over the same time period.
The situation is called a "private day placement." It's the highest level of intervention for a child with developmental, learning or other types of disability. 
"It's not an easy decision," said Kathy Minnard, director of special education at the Tempe Union High School District. "It's a very thoughtful decision very purposeful. A very data-driven decision."