Tag: Southern Utah News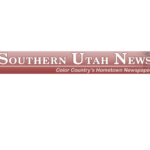 Homecoming week for Fredonia was filled with lots of fun activities this year. Tuesday was sci-fi day, and that night we had a community movie night and watched "Remember the Titans" in the gym. Wednesday was twin day and peach fuzz volleyball. Thursday was Blue and White Day. The parade was Thursday evening, followed by an Indian Taco Dinner. That night there was the bon-fire out at red hills.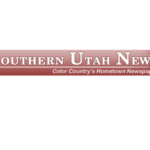 The students at Fredonia High School had the opportunity to meet with leaders of the Fredonia, Kanab, Cedar City and St. George communities. On March 16, a Workforce Employability Seminar was held at Fredonia High School. Presenters from around the area came to talk to the students about workforce topics like goal setting, team building, personal finance, test taking strategies and communication.
Eighth Grader Sarah Duffield said, "I really enjoyed the session talking about resume writing and job interview skills that was presented by The Skin Institute. Mary Ronnow told us when you are in an interview you need to look through the employer's eyes and let them know what you can do for them."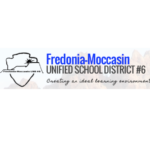 Fredonia Elementary and Kanab Elementary Schools are each one of 186 sites recently selected to receive a field trip grant from the National Park Foundation for the 2015-2016 school year in support of the White House youth initiative Every Kid in a Park. …
Specific to fourth graders, the Forest Service and other land and resource management agencies already have conservation education programs in place to connect nine to 11 year old children to learn about landscapes surrounding their homes and schools. Every Kid in a Park aligns well with these education programs.