Tag: SOCSD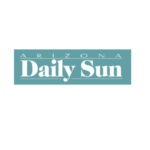 Due to one-time state funding, the Early Childhood Education program has returned to the Coconino Community College academic catalog after a nearly 10-year hiatus.
About 20 students can enroll in the program that begins late next month. The courses will be given in-person at the Lone Tree Campus, as well as livestreamed so that students can attend classes at the Fourth Street campus or in Page.
The college will also be bringing on a new full-time instructor specifically for this program.