Tag: Sending students back to school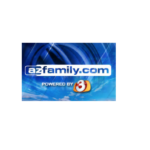 A statewide poll of likely Arizona voters found that 57 percent of parents with children at home support sending them back to school in the fall.
"I think that people understand that getting kids to school is going to be a critical part of restarting the economy," said Paul Bentz with HighGround Public Affairs, the consultants who conducted the poll.
According to the poll, those without kids at home were less supportive of letting students go back to school. A little more than half of those respondents said kids should go back in the fall.