Tag: Self-Healing Communities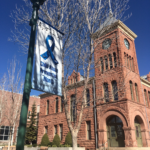 The premise of self-healing communities is individuals within communities hold the wisdom to transform our most pressing community challenges. When the community at large asks their neighbors and community what would be most supportive, listens to their perspectives, and supports a collective response, we begin the process of healing.
Coconino Coalition for Children and Youth (CCC&Y) is leading an effort to facilitate a self-healing county! With such a vast county, where do we start? First, acknowledge YOU are a leader!