Tag: Sedona Red Rock News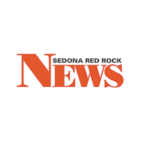 Last Saturday, Oct. 20, The Sedona United Methodist Church held its 2nd annual benefit nine-hole golf tournament at Oakcreek Country Club.
This year's beneficiaries were the Sedona Red Rock High School Library and the Sedona Community Food Bank. One-hundred percent of the auction and prize drawing proceeds will be directed to help our local school library with the purchase of new books and remedial care of existing volumes.