Tag: school voucher program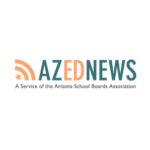 Bills to expand Empowerment Scholarship Accounts working their way through the Arizona Legislature would substantially increase costs to the state's general fund, not save the state money as one of the bills' sponsors has claimed, according to two recent financial reports.
Empowerment Scholarship Accounts provide taxpayer money from the state's general fund to parents who opt to take their child out of a public school – a district or charter school – and send them to a private school or use other education services. Currently, 4,102 Arizona students use ESAs at a cost to the state of $37 million in 2017 and $99.7 million since the program was introduced in 2011.

State auditors say the Arizona Department of Education is already taking steps to ensure that dollars provided parents under a school voucher program are not misspent but should strengthen its oversight.
The Empowerment Scholarship program created in 2011 allows spending of tax dollars for some students who don't attend private schools.