Tag: school tax credit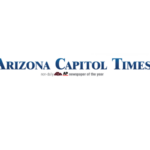 With some new money coming into the system, classroom spending in Arizona has increased for the second year in a row.
New figures Friday from the Auditor General's Office has 54 cents of every education dollar spent this past school year on instruction. That largely includes salaries and benefits for teachers and aides and instructional supplies like pencils and paper, instructional software, athletics, band and choir.
That compares with 53.8 cents for the prior year and 53.5 cents the year before that.
But Auditor General Lindsey Perry said the instructional share is still 4.6 percentage points below the high point in 2004. And even after adjusting for inflation, total per pupil spending is $177 less now than it was in 2004 and $861 below the high point in 2008 before the Great Recession.