Tag: School Safety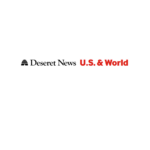 A new report indicates up to 3 million students in the United States struggle to stay on top of homework because they have no access to the internet at home.
According to The Associated Press, these students exist in a "homework gap," where 17 percent of students in the U.S. don't have access to a computer at home, while 18 percent of students don't have access to the internet.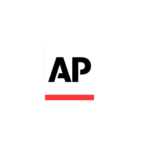 High school biology teacher Kelly Chavis knew smartphones were a distraction in her class. But not even her students realized the psychological toll of their devices until an in-class experiment that, of course, was then spreading on social media.
For one class period, students used a whiteboard to tally, in real time, every Snapchat, Instagram, text, call or other notification that popped up. Students were told not to respond to avoid generating replies … and further notifications. …
"One girl, just during the one hour, got close to 150 Snapchat notifications. 150!" marveled Chavis, who teaches honors-level courses at Rock Hill Schools in South Carolina.
She's among a growing number of teachers, parents, medical professionals and researchers convinced that smartphones are now playing a major role in accelerating student anxiety — a trend so pervasive that a National Education Association newsletter labelled anxiety a "mental health tsunami ."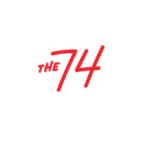 At a ceremony in 2014 to honor Brett Bigham with Oregon's Teacher of the Year award, he slouched over in his chair — hoping blood wouldn't seep through his shirt.
Just days earlier, Bigham wrote in a 2018 op-ed, he had endured a brutal beating in his classroom, one that sent him to the hospital. On this occasion, he wrote, a student bit him and whipped him with a television cable. It was far from the first time he endured physical violence or death threats on the job. It wasn't the first time a classroom injury sent him to the hospital, either. …
Bigham's story is likely an extreme example of the challenges special education teachers face as schools struggle to adequately support children with special needs, like those living with significant trauma or other conditions that affect their ability to regulate behavior.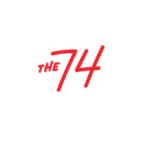 Heated political debates that center on marginalized communities can lead to negative consequences for students, according to a study published Monday that found an uptick in anti-LGBTQ bullying at California schools during a statewide push to ban same-sex marriage.
The study, published in the journal Pediatrics, suggests that high-profile debates involving marginalized groups can lead bullies to target young people who are central to those conversations.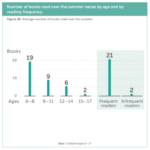 As students approach summer vacation, they have a confession to make: While 77 percent agree that summer reading will help them, 20 percent report not reading any books at all over the summer.

Fourteen million students attend schools across the U.S. where they walk the halls with police but don't have access to a counselor, nurse, psychologist or social worker, according to a new ACLU report released Monday.And of the schools that do provide students access to mental health professionals, about 90 percent fail to meet the minimum staff-to-student ratio, which the report found can mean one school counselor is responsible for dealing with more than 400 students.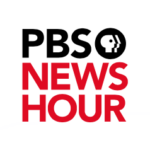 The number of special education teachers nationally has dropped by more than 17 percent over the past decade, a worrisome trend in a career path that has seen chronic shortages for years.
An analysis of federal data by the Education Week Research Center shows that while the number of special education teachers was dropping, the number of students with disabilities ages 6 to 21 declined by only about 1 percent over the same time period. And as a whole, the number of teachers in all fields has gone up slightly over the past decade, as has overall enrollment.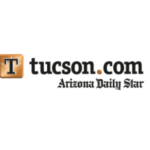 A House panel voted (Feb. 18) to ask voters to increase what they pay in sales taxes to fund public education.
The proposal would put a measure on the 2020 ballot to boost the current 0.6-of-a-cent sales tax earmarked for schools to a full penny.
That would bring in an extra $450 million to $500 million a year, with 75 percent earmarked for K-12 education, 20 percent to keep tuition affordable at public universities and the balance for community colleges.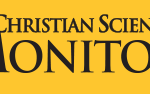 Spurred by teacher strikes and a sense of crisis, Colorado's new governor is one of 33 newly elected leaders of states and territories who campaigned on improving education funding. In many states, both Republicans and Democrats agree that schools need more money and teachers need better pay.
Education "is probably the most important issue" facing the legislature, said Colorado state Sen. Bob Rankin, a Republican who recently co-chaired a state education council.