Tag: school safety grant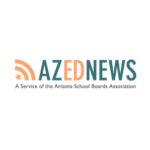 How do bonds and overrides help fund Arizona's public K-12 schools?
Arizona school districts are asking voters in their communities to approve bond and override ballot measures in the Nov. 5 election to generate funding through local property taxes that schools can use for a set time and purpose.
Arizona Citizens Clean Elections Commission Video: November 2019 Elections – What are bond and override questions?