Tag: School of Rock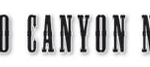 School of Rock gives GC School students real world music experience.
The annual School of Rock performance, featuring middle and high school students from Grand Canyon School, rocked the Shrine of the Ages Sept. 4.
Around 20 students signed up for the music program, which has become increasingly popular since it's conception in 2006.