Tag: school funding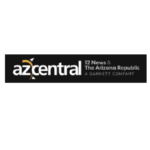 More than 60 school board members from districts across the state have signed onto a letter asking Arizona Gov. Doug Ducey to delay the reopening of in-person schooling until October.
Ducey ordered a delay to the start of in-person lessons until Aug. 17.
"A lot of school staff are coming to us saying, 'We're afraid of going back to school,'" Adam Lopez Falk, a school board member in the Alhambra Unified School District, said. "Kicking it to the 17th isn't going to do much for a lot of us."
Save Our Schools Arizona, an education advocacy organization, joined in the calls to delay in-person class until October.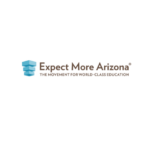 This month, we are providing content focused on our recent K-12 Teacher Survey phase one results, as well as our Vote 4 Education campaign with the primary election coming up on August 4, 2020. Additionally, we have two recent blogs highlighting how school staff were still hard at work during school closures as well as a recap of 2020 legislative session.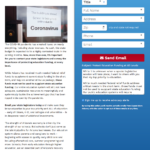 The COVID-19 pandemic has wreaked havoc on nearly everything, including state revenues. As such, the state budget is expected to be a highly contested topic in the coming months. Now, more than ever, it's important for you to contact your state legislators and convey the importance of protecting education funding, at every level.
While Arizona has received much-needed federal relief funds to supplement current state funding in the short term, and may see another stimulus package, those funds must not be used to supplant state education funding. Our entire education system will still not have adequate, sustainable resources to meaningfully and systemically tackle the achievement gap that has been ripped wide open by the pandemic.
Email your state legislators today and make sure they know education is your top priority and ALL of education – early childcare, K-12, and colleges and universities – is in desperate need of additional investments.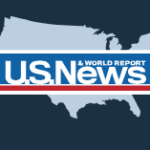 For Jalen Grimes, the virus pandemic is stirring up a slew of emotions. "Annoyed" is the first one the 13-year-old Chicagoan mentions. "Scared, confused, worried."
She was supposed to be enjoying the end of her eighth-grade year, a rite of passage in states like Illinois, with a graduation and a school trip that are not likely to happen. That's hard enough. But her father is also about to be deployed as a paramedic, a more dangerous than usual job in these times. Her mom, a therapist, also has been on call a lot and is prone to pneumonia. And then there are her grandparents.
"It's a lot of fear with family members and stuff," Jalen said. "I think a lot of us don't think it will affect us, but it's a worry."
As this crisis unfolds, her generation likely will be tested like never before, especially those whose families are already on the edge, financially and health-wise.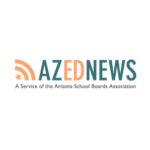 Before the House Education Committee began on Monday, Feb. 3, people shared what brought them there – teachers' concerns, vouchers and Supt. Kathy Hoffman's presentation.
At the meeting, House Education Committee members discussed seven bills that would affect students, teachers and staff in Arizona's elementary through high schools.

Few parents are using 529 savings plan for their school-aged children's tuition more than a year after the Trump Administration first allowed the tax-advantaged funds to go to K-12 private education, according to several plan administrators.
About 5.5% of withdrawals for beneficiaries 16 and under were made in 2018, up 4% from 2016, according to Ascensus, which administers 529 plans for 20 states and the District of Columbia.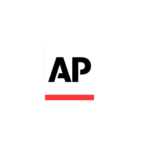 High school biology teacher Kelly Chavis knew smartphones were a distraction in her class. But not even her students realized the psychological toll of their devices until an in-class experiment that, of course, was then spreading on social media.
For one class period, students used a whiteboard to tally, in real time, every Snapchat, Instagram, text, call or other notification that popped up. Students were told not to respond to avoid generating replies … and further notifications. …
"One girl, just during the one hour, got close to 150 Snapchat notifications. 150!" marveled Chavis, who teaches honors-level courses at Rock Hill Schools in South Carolina.
She's among a growing number of teachers, parents, medical professionals and researchers convinced that smartphones are now playing a major role in accelerating student anxiety — a trend so pervasive that a National Education Association newsletter labelled anxiety a "mental health tsunami ."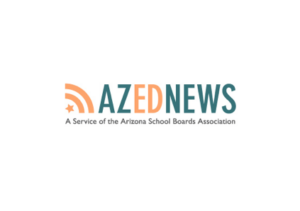 Gov. Doug Ducey said securing Arizona's water future is his chief priority during his State of the State address Jan. 14 at the Capitol in Phoenix. …
The Safe Arizona School's plan with more school counselors, more police officers on campus, improved background checks and restricted access to firearms for people who are a lethal threat "will make our schools safer and it's time for us to get this done," Ducey said. …
Ducey said more is needed for K-12 education funding with a focus on results, reforms and resources. …
"Four years ago, I heard what sounded like a really good idea to address the teacher shortage," Ducey said. "If someone graduates from an Arizona university, is willing to stay in Arizona, and teach in a public school, why not allow them to graduate debt-free by providing a scholarship?"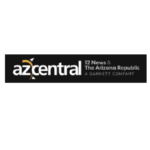 Earlier this year, a piece of state-owned land in north Phoenix sparked an hourlong bidding war. The winner? Arizona school.
The 269-acre parcel in Desert Ridge sold for $79 million, about $25 million more than its appraised value. Since then, the Arizona State Land Department has been on a selling spree.
The agency charged with managing 9.2 million acres across Arizona sold more than $330 million in land during 2018. That's up from $44 million in 2017.