Tag: school funding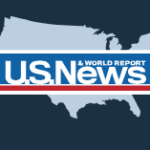 For Jalen Grimes, the virus pandemic is stirring up a slew of emotions. "Annoyed" is the first one the 13-year-old Chicagoan mentions. "Scared, confused, worried."
She was supposed to be enjoying the end of her eighth-grade year, a rite of passage in states like Illinois, with a graduation and a school trip that are not likely to happen. That's hard enough. But her father is also about to be deployed as a paramedic, a more dangerous than usual job in these times. Her mom, a therapist, also has been on call a lot and is prone to pneumonia. And then there are her grandparents.
"It's a lot of fear with family members and stuff," Jalen said. "I think a lot of us don't think it will affect us, but it's a worry."
As this crisis unfolds, her generation likely will be tested like never before, especially those whose families are already on the edge, financially and health-wise.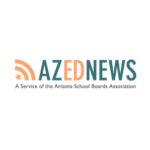 Before the House Education Committee began on Monday, Feb. 3, people shared what brought them there – teachers' concerns, vouchers and Supt. Kathy Hoffman's presentation.
At the meeting, House Education Committee members discussed seven bills that would affect students, teachers and staff in Arizona's elementary through high schools.

Few parents are using 529 savings plan for their school-aged children's tuition more than a year after the Trump Administration first allowed the tax-advantaged funds to go to K-12 private education, according to several plan administrators.
About 5.5% of withdrawals for beneficiaries 16 and under were made in 2018, up 4% from 2016, according to Ascensus, which administers 529 plans for 20 states and the District of Columbia.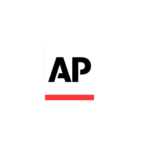 High school biology teacher Kelly Chavis knew smartphones were a distraction in her class. But not even her students realized the psychological toll of their devices until an in-class experiment that, of course, was then spreading on social media.
For one class period, students used a whiteboard to tally, in real time, every Snapchat, Instagram, text, call or other notification that popped up. Students were told not to respond to avoid generating replies … and further notifications. …
"One girl, just during the one hour, got close to 150 Snapchat notifications. 150!" marveled Chavis, who teaches honors-level courses at Rock Hill Schools in South Carolina.
She's among a growing number of teachers, parents, medical professionals and researchers convinced that smartphones are now playing a major role in accelerating student anxiety — a trend so pervasive that a National Education Association newsletter labelled anxiety a "mental health tsunami ."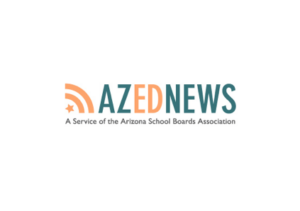 Gov. Doug Ducey said securing Arizona's water future is his chief priority during his State of the State address Jan. 14 at the Capitol in Phoenix. …
The Safe Arizona School's plan with more school counselors, more police officers on campus, improved background checks and restricted access to firearms for people who are a lethal threat "will make our schools safer and it's time for us to get this done," Ducey said. …
Ducey said more is needed for K-12 education funding with a focus on results, reforms and resources. …
"Four years ago, I heard what sounded like a really good idea to address the teacher shortage," Ducey said. "If someone graduates from an Arizona university, is willing to stay in Arizona, and teach in a public school, why not allow them to graduate debt-free by providing a scholarship?"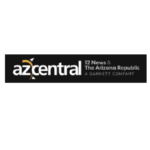 Earlier this year, a piece of state-owned land in north Phoenix sparked an hourlong bidding war. The winner? Arizona school.
The 269-acre parcel in Desert Ridge sold for $79 million, about $25 million more than its appraised value. Since then, the Arizona State Land Department has been on a selling spree.
The agency charged with managing 9.2 million acres across Arizona sold more than $330 million in land during 2018. That's up from $44 million in 2017.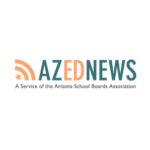 School boards in 46 of Arizona's 223 school districts asked voters to increase local funding for schools through passage of bond and override measures this election cycle and 75 percent of the 48 ballot measures passed.
The passage rate was slightly higher for overrides than bonds, with 80 percent of overrides passing compared to 70 percent of bonds.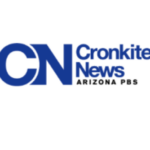 When Pinnacle High School physics teacher Mike Vargas needed motion sensors so his freshman students could engage in a special experiment, he didn't look to his school board for funding.
Vargas instead turned to Donors Choose, a crowdfunding network for public school teachers to get books, classroom supplies or materials for report released Thursday by the Center on Budget and Policy Priorities.
State funding per pupil in Arizona is down 36.6 percent since the start of the Great Recession, reductions that have been compounded by additional cuts to the income tax rate in subsequent years.
The center report said Arizona is one of just five states with both deep reductions in general school funding and an income tax cut, which has hindered a recovery in school budgets even though the recession officially ended in June 2009.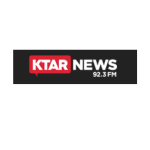 Arizona has almost one million students enrolled in its public schools, but garners a low ranking in funding those students.
According to data from the U.S. Census Bureau, Arizona ranks 48th out of 50 states in overall per pupil funding for its K-12 students.
Revenue per student for fiscal year 2014 came out to $8,786 in Arizona. That's below the national average of $12,774 per student. Arizona ranks 15th in the nation in the amount of students enrolled in public schools, with over 944,000 students.
"We know that it's an issue," said Charles Tack, spokesman for the Arizona Department of Education. "It's not something that tends to be fixed overnight."