Tag: school counselors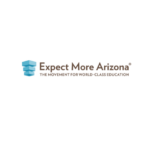 Expect More Arizona is celebrating a major milestone – our 10-year anniversary! We were created to be the leading voice for education in Arizona and to elevate education (early years through career) as a top priority for our state. … In honor of our 10th anniversary, and in recognition of our shared support for 10 out of 10 students, we'll be reaching out with new opportunities for you to help grow the movement. On the 10th of each month, we'll share a different call to action, as well as a challenge to Double Down on the Movement by getting others involved.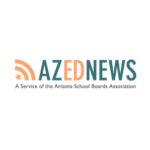 While students enjoy summer break, teacher training is providing Arizona educators with ways to help students when classes resume.
Chandler High School biology teacher Katie Nash was one of hundreds of teachers taking professional development courses at Chandler Unified School District's Breaking Barriers for Excellence Equity Symposium.
"This summer I have a lot of professional development planned," said Nash, including training in Florida for a new International Baccalaureate class her school will offer.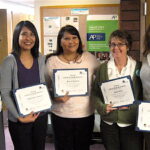 The Arizona College Access Network (AzCAN) announced at the December 8th FUSD Governing Board meeting that 26 school counselors completed the College Access Professional (CAP) training program this year and that 12 of those were from FUSD.
The training program is designed to develop the knowledge and skills necessary to help Arizona students succeed beyond high school.