Tag: school closure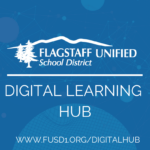 The FUSD Digital Learning Hub is now available at www.fusd1.org/digitalhub. The site will be a continuing resource to support students and families during this time of social distancing.
With the closure of all FUSD schools in response to the COVID-19 pandemic, the Flagstaff Unified School District believes it is important to continue supporting student learning opportunities regardless of location.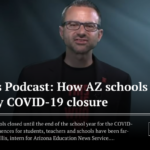 With Arizona public schools closed until the end of the school year for the COVID-19 pandemic, the consequences for students, teachers and schools have been far-reaching, says Morgan Willis, intern for Arizona Education News Service.
Hear what Phoenix Union High School District's Supt. Dr. Chad Gestson and Save Our Schools Arizona's co-founder and spokesperson Dawn Penich-Thacker had to say about it.