Tag: school closing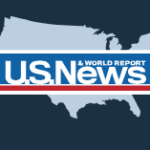 For Jalen Grimes, the virus pandemic is stirring up a slew of emotions. "Annoyed" is the first one the 13-year-old Chicagoan mentions. "Scared, confused, worried."
She was supposed to be enjoying the end of her eighth-grade year, a rite of passage in states like Illinois, with a graduation and a school trip that are not likely to happen. That's hard enough. But her father is also about to be deployed as a paramedic, a more dangerous than usual job in these times. Her mom, a therapist, also has been on call a lot and is prone to pneumonia. And then there are her grandparents.
"It's a lot of fear with family members and stuff," Jalen said. "I think a lot of us don't think it will affect us, but it's a worry."
As this crisis unfolds, her generation likely will be tested like never before, especially those whose families are already on the edge, financially and health-wise.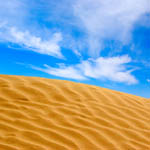 Learn how you can help!!!
On February 25th, the Coconino Community College District Governing Board will be voting on the cuts that will be taking place in order to continue operation. Closure of the Page Campus is included among the options that have been proposed to the board.