Tag: School board elections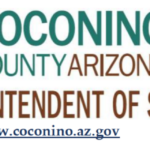 There are 11 Coconino County School Districts with governing board vacancies for the Nov. 6 election.
Coconino County Superintendent of Schools Risha VanderWey encourages residents to get involved in local education by running as volunteer school board members to help shape policies impacting education.

Nearly 30 Flagstaff girls will start the school year with new outfits after the "One Dress at a Time" giveaway at the Boys and Girls Clubs of Flagstaff.
Handmade dresses, tunics and other items were donated by seamstresses from around the state, and volunteers bought new shirts, tights and underwear for girls ranging from kindergarten through high school to pick out.
The teen room at the club was filled with the garments, including flowered patterns, characters from popular TV shows and colorful designs.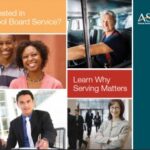 Hundreds of school board seats in Arizona will be up for election this November, and the deadline for submitting materials necessary to run is just a few months away.
To assist those who are interested in running for a seat on their local governing board, the Arizona School Boards Association, a non-partisan, non-profit organization that provides leadership and assistance to public school governing boards statewide, has launched its "Do You Have What it Takes? Become a Public School Board Member" campaign.