Tag: school absences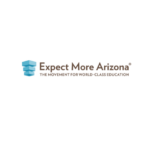 How do you know if your child is missing too much school? It only takes two lost days per month to be considered chronically absent. That's about 10 percent of the school year in Arizona, and while two days per month doesn't seem like much, it can have a big impact on learning.
In fact, students who are are chronically absent in kindergarten and first-grade score lower on third-grade reading tests and are more likely to repeat a grade. By the time a student gets to sixth grade, attendance rates are a key predictor of whether they'll graduate from high school.
Missing a few days a year for illness or travel is inevitable, but how can you minimize the impact of lost class time for your child? Here are some ideas: