Tag: Roadmap to Resilience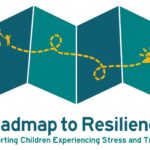 Roadmap to Resilience: Supporting Children Experiencing Stress and Trauma has officially launched! 
This is a free collection of podcast episodes and digital resources that provide an understanding of the latest research and best practices for supporting children of all ages who have experienced stressful and traumatic events. Thank you in advance for using and sharing this important and timely resource with others!