Tag: retiring to school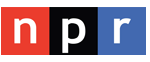 For students living with extended family like grandparents, the question of returning to school is even more fraught. Because of age or preexisting conditions, those family members are most vulnerable to the most serious effects of the virus. Some 2.4 million children in the United States live in a household headed by grandparents. Keith Lowhorne is a grandparent caregiver for his three grandchildren, ages 6, 5 and 3. He's taking care of them along with his wife, and they live just outside of Huntsville, Ala. And he is with us now.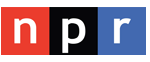 School district lines have become engines of inequity in many states. Not only can they be used to keep children out of a neighborhood's schools, they can also keep a district's wealth in. But with many districts facing severe budget cuts because of the coronavirus pandemic, a new report proposes a radical solution:
Leave the lines, but spread the wealth.
The report, titled Clean Slate, comes from EdBuild, a nonprofit that advocates for equitable school funding. It's a moonshot pitch to many district and state leaders that recommends distributing local property tax revenue more broadly — at the county or even state level. According to EdBuild, only 13 states currently do this.