Tag: Resiliency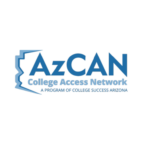 Resiliency & Social Emotional Learning
Arizona Department of Education is hosting free, virtual Resiliency and Social Emotional Learning workshops that will provide intentional professional learning on educator self-care, understanding behavior as communication and trauma sensitive social emotional learning.
COVID has changed our landscape making this support for educators and students an essential first step to support academic achievement. The workshop series are for teachers, teacher teams, administrators, leadership teams, paraprofessionals, social workers, counselors and other support staff. Sign up here.