Tag: remote learning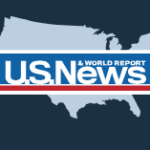 Andy and Amy Jo Hellenbrand live on a little farm in south-central Wisconsin where they raise corn, soybeans, wheat, heifers, chickens, goats, bunnies, and their four children, ages 5 to 12.
That has put a strain on the family, as well as the children's grades and grammar.
"I definitely feel like they're falling behind," said Amy Jo Hellenbrand. "You just notice certain things as far as their language and how they talk. You're constantly correcting them."
As the first full semester for U.S. schools during the pandemic comes to an end, education experts and parents alike are concerned about its effects on children's academic progress. From the Mexican border to the Upper Midwest, Oregon to Virginia and on Native American reservations across the West, that anxiety is magnified in rural areas, which are far less likely to have access to high-speed or even consistent internet in a time of extensive virtual schooling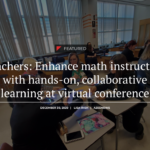 Pre-K through college teachers looking for high-quality, hands-on math learning they can use in the classroom should register now for Mathematics Educator Appreciation Day held online Jan. 23, 2021 and free for all Arizona teachers and education leaders.
More than 600 teachers and education leaders have already signed up for this first-ever virtual conference that features more than 220 collaborative and interactive workshops ranging from increasing student engagement with choice activities, small group math, and project-based learning to teaching logarithms with the pandemic, looking at equity, equality and gerrymandering, and the math behind NASA's space food and nutrition.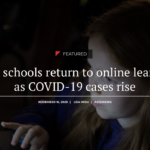 More schools have announced that they are returning to online learning or continuing it as COVID-19 cases rise around the state, and public health officials say they're expecting it to get worse after Thanksgiving. …
School districts are evaluating Maricopa County Department of Public Health metrics to decide if they should return to online learning to reduce the chance of spreading COVID-19 as cases in the county rise significantly, said Chris Kotterman, Arizona School Boards Association's director of governmental relations.
"So the first thing to understand is that no one really agrees that this rapid transition to online-only education is necessarily a great thing, right? So everyone agrees that it's less perfect than being in school, as everybody wants to be," Kotterman said to KJZZ 91.5 FM this morning.
"But the thing about COVID is, it doesn't really care what we want — it cares what we do," Kotterman said.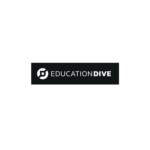 While an Illuminate Education report found that the "COVID slide" may have caused a learning loss of two to four months in math and reading during the spring, students who interacted frequently with teachers during school closures fared better. The analysis suggests school closures and distance learning will significantly impact reading and math, with kindergartners being most affected. Oral reading is expected to be most pronounced among the 5th-graders.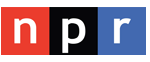 Teen and youth anxiety and depression are getting worse since COVID lockdowns began in March, early studies suggest, and many experts say they fear a corresponding increase in youth suicide.
At the end of June, the Centers for Disease Control and Prevention surveyed Americans on their mental health. They found symptoms of anxiety and depression were up sharply across the board between March and June, compared with the same time the previous year. And young people seemed to be the hardest-hit of any group.
Almost 11 percent of all respondents to that survey said they had "seriously considered" suicide in the past 30 days. For those ages 18 to 24, the number was 1 in 4 — more than twice as high.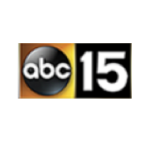 Kids and teens may be giving parents clues that COVID-19 is weighing on them emotionally. It could be in their body language, in their evolving behavior, or in their physical appearance.
As a parent, are you catching those small signs? The Rebound Arizona is going through what adults should be watching for in their children.
"It can happen at very young ages and it can show up in lots of different ways," explained licensed clinical social worker Michael Klinkner with Evolve Counseling and Behavioral Health Services.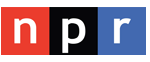 When Arizona schools shut down in mid-March to prevent the spread of the coronavirus, Tatiana Laimit, a nurse in Phoenix, knew she needed a backup plan. Laimit is a single mother of a 6-year-old girl and had recently relocated to the area. She didn't have any friends or family nearby to ask for help.
It was past 8 on a Friday night when she shot off an email to her local YMCA to ask if they were providing emergency care for the children of front-line workers. "And immediately [someone] responded and let me know, 'Yes.' "
Throughout the pandemic, many child care centers have stayed open for the children of front-line workers — everyone from doctors to grocery store clerks. YMCA of the USA and New York City's Department of Education have been caring for, collectively, tens of thousands of children since March, and both tell NPR they have no reports of coronavirus clusters or outbreaks. As school districts sweat over reopening plans, and with just over half of parents telling pollsters they're comfortable with in-person school this fall, public health and policy experts say education leaders should be discussing and drawing on these real-world child care experiences.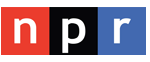 School district lines have become engines of inequity in many states. Not only can they be used to keep children out of a neighborhood's schools, they can also keep a district's wealth in. But with many districts facing severe budget cuts because of the coronavirus pandemic, a new report proposes a radical solution:
Leave the lines, but spread the wealth.
The report, titled Clean Slate, comes from EdBuild, a nonprofit that advocates for equitable school funding. It's a moonshot pitch to many district and state leaders that recommends distributing local property tax revenue more broadly — at the county or even state level. According to EdBuild, only 13 states currently do this.