Tag: RedForEd movement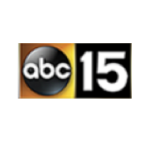 That sea of red – It made headlines this past spring, sending teachers marching in the streets and shutting down Arizona schools for days. 
Organizers tell us the #RedForEd movement is just getting started. 
"We have five demands," explained Noah Karvelis, an elementary school music teacher who is also one of the #RedForEd organizers. "And they're all essentially unmet."
And that's why Karvelis says the movement isn't losing steam just yet.