Tag: #Red for Ed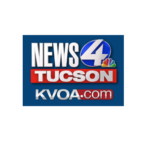 ORO VALLEY – This spring thousands of Arizona educators walked out of class and descended on the state capitol in hopes of sending to Gov. Doug Ducey and the state legislature.
This summer and into the fall, they're hoping to send a stronger message to voters.
"Our students deserve better," Devon Busby, a 5th Grade teacher at Richard Wilson in Oro Valley said. "Our children in this state deserves better, teachers deserve better, support staff deserves better."
Red For Ed leaders got more than 270,000 signatures from Arizona voters far surpassing the required number to put the Invest In Ed initiative on the ballot in November.

Arizona Educators United was hoping to write more history Thursday (July 5) with an announcement of signatures it had collected to get an initiative on the November ballot.
"Right now we are continuing the effort we started at the Capitol with Red for Ed," Red for Ed organizer and elementary school music teacher Noah Karvelis told KTAR News 92.3 FM on Tuesday.
The Invest In Ed campaign needed to collect more than 150,000 valid signatures by July 5.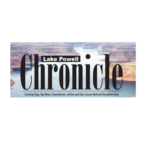 The Arizona Educators United group is calling for a 'Red for Ed' sick-out protest that is scheduled to take center stage at the Arizona State Capital Building (April 4) to push for a wage increase in teachers' salaries across the state…
How this movement will affect the Page Unified School District is unclear at the moment but many teachers are electing to wear red in support of the wage increases. Wage increase has been a behind the scenes issue among the staff of PUSD and with the problems of teacher retention in the last several years many are hoping the Governor is able to find the funds to make good on his promise.