Tag: PUSD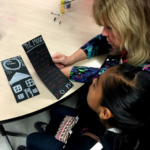 There is a must-see classroom in your child's school that you may not usually visit but definitely should dur- ing February's Parent Night and March's Parent-Teacher Confer- ences. Magic is happening in Art Class in Page, America.
Yes, our students are being intro- duced to different mediums like graphite, charcoal, clay, crayon, and water color. Yes, rigor and differenti- ation being utilized and language and writing about the history and devel- opment of artistic technique can be found in student portfolios. But the magic is in your child's eyes as they sparkle and smile when you ask them about what they are doing in Art.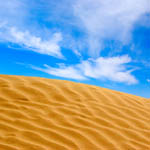 Coconino County Board of Supervisors selected Risha VanderWey to head the Coconino County Education Service Agency (CCESA) as Superintendent of Schools. For the past 12 years, VanderWey has served in an administrative role in addition to her experience as an instructional coach and teacher of kindergarten, first, second, third and fifth grades.