Tag: Puente de Hozho

Students and faculty celebrated the official opening of a new location for the Coconino Association for Vocations, Industry and Technology (CAVIAT) Friday afternoon.
The building, near Fourth Street and Lockett Road, is one of three new locations the program added this year. The other locations are in Williams and Fredonia, said CAVIAT Superintendent Brent Neilson.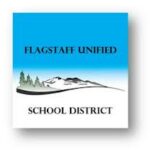 By the Flagstaff Unified School District Welcome to the 2015-2016 School Year, FUSD Communications and Snow Day Reminders. What do teachers do all summer?, Congratulations to CHS Band and Orchestra Director Jennifer Hamilton, Ms. Trubakoff Went to Washington D.C., First Week of School Images; more. … See the entire newsletter HERE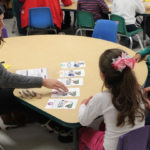 NAU's Child Development and Language Lab is developing programs for use by Head Start preschool and grade school teachers. The lab, which is part of NAU's Institute for Human Development, is run by Trina Spencer, a language intervention and assessment researcher. Spencer works closely with a team of undergraduate and graduate students who join her at area schools to do language skill work with young students.